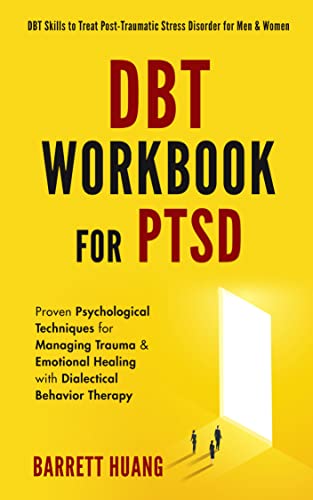 Packed with authentic advice, powerful anecdotes, and practical strategies designed to help readers work through the trauma and emotional turmoil associated with PTSD, this groundbreaking DBT workbook shares an actionable path for working through PTSD and reclaiming your life.
Featuring worksheets and personal exercises that invite you to open up and share your pain, alongside scientifically proven therapeutic DBT strategies for rewiring your brain and escaping the grips of PTSD, this guide empowers you to unearth hidden trauma in a safe, secure place.
Are you ready to take a deep dive into PTSD? Grab your copy today. $0.99 on Kindle.