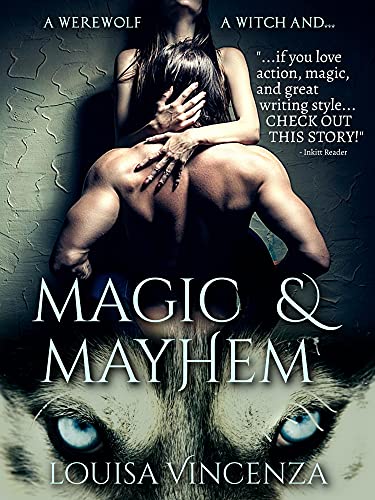 Lucy is a badass witch, who isn't afraid to take on evil.
At a young age, Lucy learned monsters and demons weren't just in stories, they were real. She saw demons kill her mother. Haunted by that horrifying event, she learned how to wield the magic she possesses and how to fight. Now, she spends her nights hunting and killing demons.
Deklan is a cocky werewolf, who's out for revenge.
Deklan has always considered himself laid back, but not anymore, not since he lost the person he was closest to in this world – his best friend, Tuk. Now, Deklan's a wolf on a mission. He won't rest until he finds Malek, the demon that killed Tuk, and exacts revenge.
Sparks fly, when witch meets werewolf.
A misunderstanding the first night their paths cross, has Lucy and Deklan clashing. They go their separate ways only to have their paths cross again. Circumstances lead them towards teaming up against evil. The more time they spend together, the more they learn about one another, the less this witch and werewolf clash and the closer they become.
As their relationship heats up, as they close in on their enemies, a revelation leaves them reeling.
Will Lucy and Deklan rally and triumph over the evil they seek to destroy? Or will their enemies destroy them? $3.99 on Kindle.