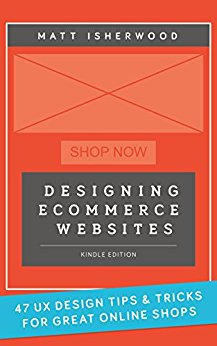 Keen to turn your users into paying customers? Concerned that your conversion rates are too low?
This book is short but densely-packed, providing a process to follow and quick wins along the way. It's punchy, informative and packed full of learning moments.
It delves into the specific things you need to do at each step of the ecommerce funnel, regardless of what you are selling.
Create landing pages that don't cause users to bounce and search pages that help people find what they need. Design product pages that answer all your users' questions and checkout flows that don't see big drop-offs.
This is a brilliant way to quickly learn the important facts about ecommerce UX, and particularly well-suited for beginners. Free on Kindle.