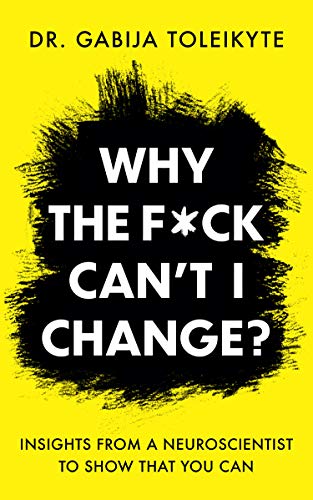 In this groundbreaking book, neuroscientist and behavioral coach Dr. Gabija Toleikyte gets straight to the heart of why we form certain habits and behaviors and shows how we can realistically stop ourselves from repeating the same mistakes.
Gabija takes us on an eye-opening journey through the extraordinary human brain, exploring how it deals with the everyday challenges that face us all. With relatable case studies and practical strategies and tools, Gabija demonstrates in this expertly researched book how you can rethink change, including:
Why you shouldn't suddenly stop bad habits.
How you can take control of your emotions.
Simple ways to improve your productivity at work.
How you can become a better communicator and decision-maker.
The secret to strengthening your relationships.
How to look after your brain health and why it's so important. $0.99 on Kindle.