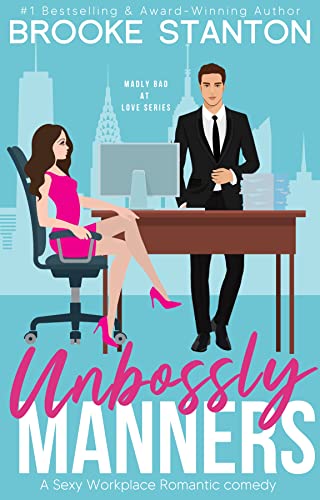 Whoever said there's somebody for everyone obviously never met her between the sheets.
Peyton Holland is a bedroom bore. Labeled broken during her most brutal date so far, the podcast media employee is beyond ready to unsubscribe from sex. But a friend's dirty suggestion totally hits the G-spot, and she asks a devastated divorcé to tutor her in all things titillating.
Jackson Rhodes still can't get over his ex. So the heartbroken lawyer has little left to lose in the romance department when a run-in at the office becomes an indecent proposal. And though his heart is sealed, he's willing to provide firm education after-hours.
Treated as a priority for the first time in her life, Peyton blossoms beneath her instructor's touch… until she fumbles a play for his affections. And as Jackson starts to feel something more than pleasure, he's terrified their intimate instruction will blow his hopes of marital reconciliation.
Will their steamy syllabus cover confusing feelings in time for an emotional climax?
Unbossly Manners is the hot-and-heavy first book in the Madly Bad in Love romantic comedy series. If you like light humor, outrageous sensual tension, and fumbling adults coming into themselves, then you'll adore Brooke Stanton's under-the-desk attraction.
Dive into Unbossly Manners and snuggle up with this new sassy rom com today! Free on Kindle.