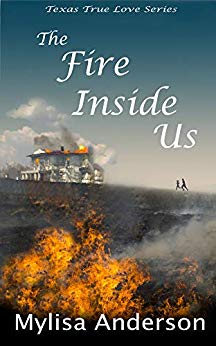 TV reporter Alexa Tate is searching for her big break. Months ago, she moved on from paying the bills with stories about the cute and fluffy to her heart's desire of chasing hard news and she's still trying to prove to her boss that she's capable of handling the challenge. When a wildfire breaks out on the Texas prairie, she and her cameraman, Ricky Branch, race to be the first team on the scene.
Alexa tries to ignore the fact that this assignment takes her within a few miles of her hometown. As soon as she'd graduated from high school, she left the small panhandle ranching community where she'd grown up. Ten years later, she'd never found a good reason to go back. All the pain and sorrow she'd endured in Louisville was better left in the past. But she can't overlook her regret when she crosses paths with Ben Harris, her high school sweetheart. As a sheriff's deputy, Ben is tasked with escorting the TV crew to the front line of the fire.
While touring the restricted zone, the group discovers the dead body of a prominent local rancher, assumed to be a victim of the blaze. With an even bigger story to follow, Alexa is forced to spend time in Louisville with Ben. For her, seeing him dredges up memories of the tragedy that tore them apart and gives new life to unanswered questions she'd always hoped to forget. Most unsettling, does she still love Ben? Does he still love her? And if the answer is yes, will she give up her career to be with him? $2.99 on Kindle.