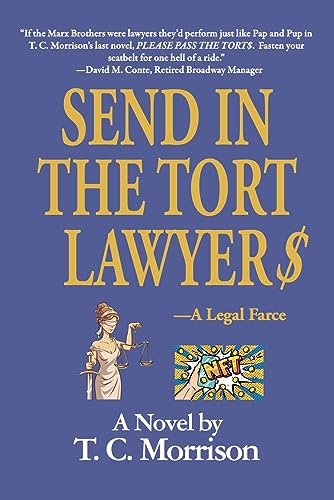 Prepare to laugh until you cry as fearless tort lawyers Pap and Pup navigate uproarious lawsuits that are endemic of our time.
Patrick A. Peters ("Pap") and his twin brother Prescott U. Peters ("Pup"), the fearless tort lawyers whose zany exploits delighted readers of Tort$ "R" Us and Please Pass The Tort$, return with yet another round of legal mayhem guaranteed to make you laugh until you cry.
Their latest antics include a lawsuit on behalf of consumers who bought what turned out to be worthless crypto currency from the now-bankrupt FTZ; lawsuits challenging the labeling of Godiva Belgian Chocolates and a Vermont company's ice cream purportedly made from the milk of "happy cows"; and yet another lawsuit on behalf of the unforgettable Lydia Lowlace, who's image from Playboy is now part of a collection of non-fungible tokens sold by an off-shore start-up.
Settle into your favorite chair so that you don't fall on the floor laughing at the new exploits of these lovable lawyers who leave no stone unturned in their quest for fun, fame and fortune. $0.99 on Kindle.