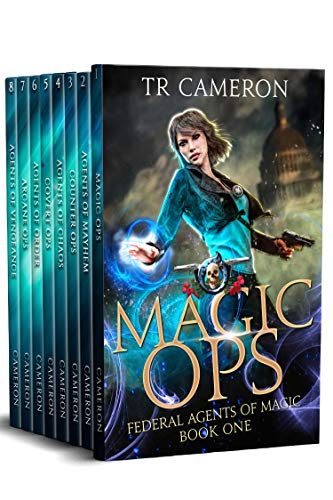 Get your copy of the ENTIRE Federal Agents of Magic series for one low price in a GIANT boxed set and discover why reviewers say they LOVED this series and were anxious for the next book to come out!
FBI Agent Diana Sheen is an agent with a secret; she carries a badge and a troll, along with a little magic.But her Most Wanted List is going to take a little extra effort. All signs point to a serious threat lurking just beyond sight, pulling the strings to put the forces of good in harm's way.
Magic or mundane, you break the law, and Diana's gonna find you, tag you and bring you in. Watch out magical baddies, this agent can level the playing field.
It's all in a day's work for the newest Federal Agent of Magic. $0.99 on Kindle.