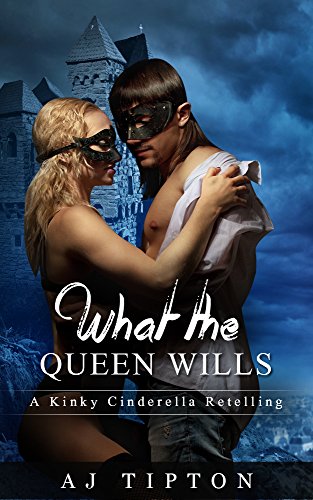 In this magical kingdom far away, there lived cursed princes, warrior women, and powerful heroes. This is a sexy genderswapped retelling of a classic Cinderella fairy tale where the heroes have become heroines, the heroines have become heroes, and nothing is as it seems.
Eliot is an unusual Cinderella. He is tired of scrubbing floors for his bullying older brothers. While they scheme for more social power, Eliot dreams of attending Queen Cassandra's Gathering, an elite soiree for only the most sexually skilled, and meeting the woman of his dreams.
Perhaps he's already met her. Kind and lovely Amelia is Eliot's brothers' most overworked servant. But when her good intentions are rewarded with violence, Eliot tells her to flee for her protection. She takes a job at the palace under the eye of the gorgeous and powerful, Queen Cassandra.
In this polyamorous tale of seduction, liberation, and intoxicating strangers, even the humblest of peasants has a shot with the Queen if she so wills. Free on Kindle.