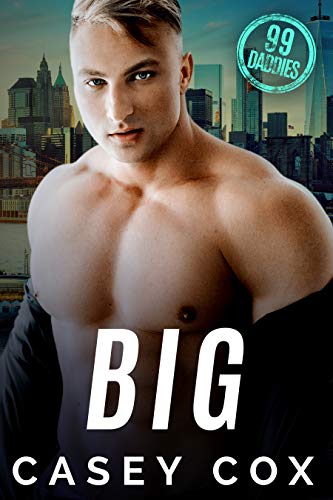 You've never met a boy like Nick Macklin. He's an enigma, wrapped in warm cinnamon pastry, wearing a belly-exposing tank top. He's two hundred and forty pounds of confident, cocky, curvy yumminess.
He's proud of his body and proud to be a big boy. He's also loud, unfiltered, loyal, and fiercely independent. In other words, everything smart, successful, sexy silver fox Daddy Steel Crawford has ever wanted in a boy.
There's just one problem: Nick thinks Steel's a jerk.
One of those guys that can get what he wants, simply because he's a man with the means to afford it. Steel might be a self-made man, and able to catch Nick's eye—but that doesn't guarantee he'll automatically be able to capture Nick's heart.
Even if he is a super successful lawyer who runs his own law firm.
Even if he is as kind as he is rich, and a genuinely decent guy.
Even if his light blue eyes, silver mane, and sculpted body have earned him the title of one of Daylesford's Most Eligible Daddies…three years running
Steel is a Daddy who can buy anything he wants, but will Nick be the one thing he can't have? $0.99 on Kindle.