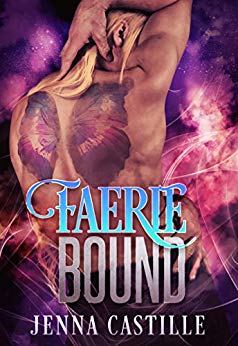 Garrick, Alpha of the Las Vegas Pack wants to find his mate. But how will his pack respond if they discover their Alpha is a closeted sexual submissive?
Not the typical faerie prince, Faolan is disobedient, lives in exile and has more piercings than a punk band. He's also a sexual dominant longing for someone to call his own.
When Divine Intervention matches these two, wolf/faerie turmoil ensues. $2.99 on Kindle.