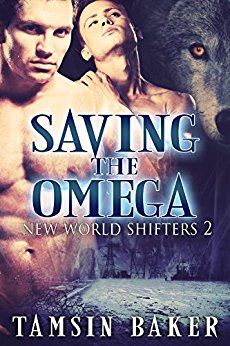 Would you risk your life for the one person who could make you whole?
Angus is an Alpha wolf shifter, living under the rule of a powerful Vampire coven. He hates the conditions his pack lives under but has no choice when the lives of his people are at stake. But all of that changes one day when he won't look the other way as a young wolf is being beaten daily by his mate. Saving Clayton may just turn the tide for everyone, including the true Alpha in Angus.
This new world for Clayton is hell, and living with an abusive mate makes everything worse. But when Angus the Alpha saves him from that torture, he thinks all his Christmas's have come at once. But there is still danger at their doorstep, and Clayton will have to pull together all his Omega strength to make sure they're victorious in the end. $0.99 on Kindle.

[shareaholic app="share_buttons" id="4690042"]