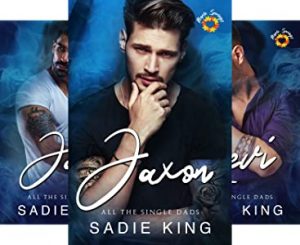 Do you love steamy single dad romance? Let the boys from All the Single Dads warm up your nights. These single dad hotties are fiercely protective and will do anything for the ones they love.
The series features grumpy single dads, secret billionaires, shy neighbors, and men turned obsessive by the curvy heroines who capture their hearts.
Each book in the series is a standalone but best enjoyed together.
No cliffhangers and always with a happily ever after.
Authors note: All the Single Dads are short instalove stories that can be read in about an hour. If you love a quickie, then dive on in!
$0.99 each on Kindle.