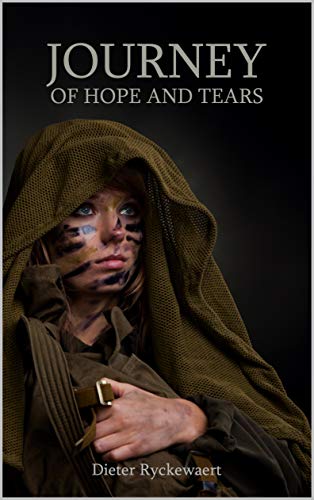 If you were a refugee, would you be able to move on when your loved ones have all perished?
Jill lives with her parents and brother in Greenwood. She longs for freedom, far away from the Seers Dynasty and their tyrannical regime. She works in her father's practice as a nurse, and this brings her some joy in her life – a simple but meaningful life.
When Jill's homeland is attacked by Cerynean soldiers, her dream of finding happiness shatters into a thousand pieces. Jill and her brother are summoned to defend their homeland, but the war is short-lived. Latania falls, and all hell breaks loose.
As soon as the Cerynean soldiers march into the streets of Greenwood, Jill's father brings her to safety. Aboard an old boat, the Sabrielle, she can flee, but her parents and brother are left behind. Tormented by pain and agony, Jill sees no way out…
Sam, a foreign soldier of the Freedom Pact, lost and miles away from his unit, becomes her salvation. Onboard the Sabrielle, they both realise that they can only survive if they work together. Hunted by the Cerynean army, they begin their journey with only one goal: to escape Latania.
JOURNEY OF HOPE AND TEARS: an unusual story about the true meaning of love, set in a dystopian world, reflecting our own challenges as humankind. $3.00 on Kindle.