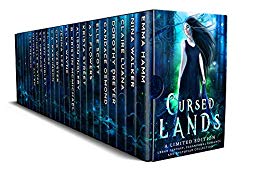 Join our courageous heroines and heroes as they battle demons, governments, and secret organizations in worlds where fae, vampires, angels, witches, humans, and more fight for survival.
Cursed Lands will lead you through one doomed world after another in this haunting dystopian, urban fantasy, and paranormal romance boxed set. Inside, you'll find 20+ exclusive, page-turning tales from today's bestselling and award-winning authors.
Do you dare venture into Cursed Lands, where magic, danger, and romance lurk between the shadows and the light? $0.99 on Kindle.
[shareaholic app="share_buttons" id="4690042"]