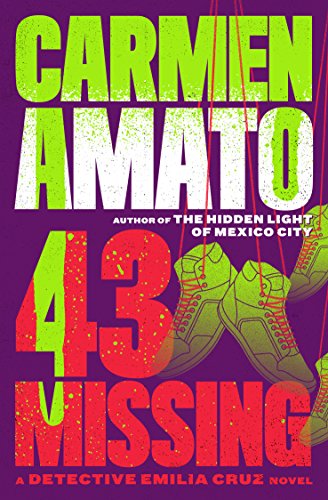 "Astounding" – Nightstand Reviews
Prepare for an adrenaline-fueled ride through a dark and treacherous world where justice hangs in the balance when Detective Emilia Cruz investigates Mexico's most notorious true crime.
Emilia finds herself in Mexico City, part of a national task force investigating the disappearance of 43 students. Beset by problems, the task force seems to be an empty exercise that won't lead to either answers or arrests.
When Emilia is offered a fortune to hide task force evidence, the offer raises profound questions of loyalty, conscience, and her future as an honest cop.
How much is she willing to sacrifice for justice? And will the pursuit of her personal vendetta against the shadowy criminal El Acólito cloud her judgment?
Little does Emilia realize that her investigation is just beginning.
2019 & 2020 Poison Cup award, Outstanding Series – CrimeMasters of America
Finalist for Best Investigator, 2017 Silver Falchion Award.