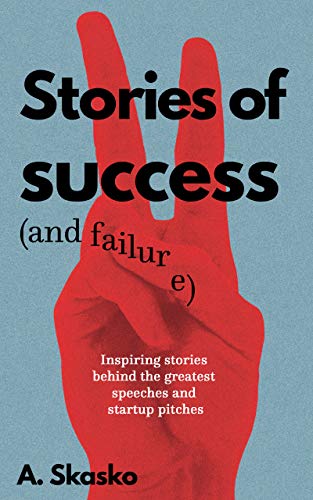 In this book I would like to inspire you with 50 specially selected stories behind the greatest speeches and startup pitches. These are stories of massive success, and sometimes great failure.
You will learn how:
1. One small detail caused Theodore Roosevelt's campaign to hang in the balance
2. Elisha Otis conducted the most dramatic elevator pitch in history
3. AirBnB got funded thanks to their strategy for surviving a nuclear winter
4. Delivering a great speech resulted in threats from the FBI
5. Speeches delivered by an illiterate African-American woman won the hearts of the people
…and many other things. Free on Kindle.