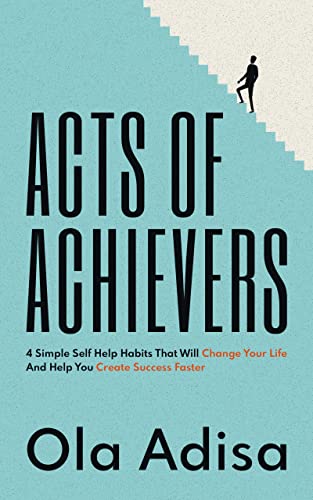 Have you ever admired success in others? Do you want to achieve your goals faster? This book is for you.
This book is for everyone who struggles with self-doubt issues. It will teach you the skills, outcomes, and practices that will lead to your ultimate goal of finding your direction in life in a way that makes sense and with which you can associate. It is not some rambling generalized do-it-yourself guide that leads nowhere.
In this book, you'll discover:
• How to find your purpose in life and stand out from the crowd in the process.
• The four simple habits that will change your life for the better.
• The High Achievement Triad (HAT) System for faster success.
• Insights into the skills and traits needed to make you a winner, an achiever.
• How to increase your confidence and become more assertive.
• How to understand achievement from a system and process perspective.
• How to lead and influence others so you can achieve your objectives.
and much more…
This book aims to help its readers become achievers of their vision by using the practical approach presented within its pages. The author credits his successes, and failures, to the continual application of the four simple habits discussed in this book. This book was written for people just like you, intelligent, willing to learn, willing to spend time and money to improve yourself.
Are you ready to become an achiever? Then, this book is a must-have. Free on Kindle.