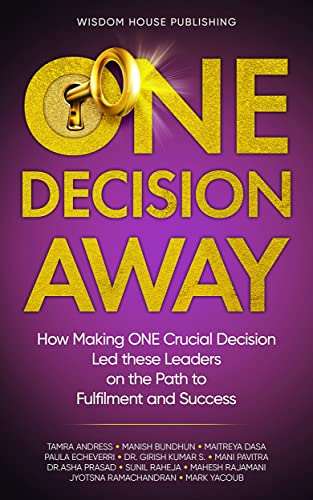 One Decision Away: How Making ONE Crucial Decision Led These Leaders on the Path to Fulfilment and Success is a gift to yourself or your loved ones and will help you:
Introspect and identify that one decision
Unlock happiness, resilience, and confidence
Change your life's course
Open new doors of opportunity
Get out of your own way and start taking action.
Ten inspiring stories are awaiting you, and you never know which one could change your life! $0.99 on Kindle.