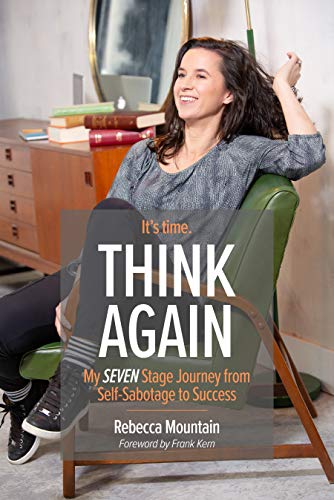 Think Again challenges you to rethink your situation, reframe your relationship with your past, and to put it behind you once and for all.
By the time you're done reading Think Again, you'll be able to:
– Create a new relationship with difficult situations from your past (or present)
– Stop the drama in your head about what others may or may not think or say of you. Most often, it's not true. But the drama you imagine makes it feel real.
– Discover paths to getting rid of toxic people
– Get the blueprint for a plan to move you to the life you really want
– Tips on how to re-think your business or career so you can wake up every Monday actually wanting to go to work!
– Create a distraction-free world so you get the most out of every minute of every day, finding joy even in the hardest of times. Free on Kindle.