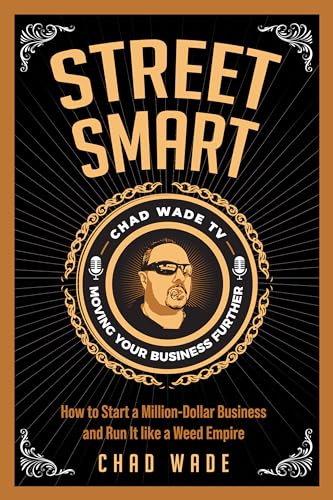 From jobless teen to millionaire business owner, strategies forged in the school of life to help you turn your passion into a thriving business, even if you've never studied business before!
Do you have a genius idea that you'd love to monetize?
Have you made vital connections with people who share your dreams and ambitions, and do you hunger for a better life?
Perhaps the 9-to-5 lifestyle was never cut out for you, and you dont want to live from paycheck to paycheck.
Listening to those who say you wont make it if you dont have a business degree or experience in entrepreneurship wont get you anywhere.
And heres something they don't tell you: most self-taught entrepreneurs have one crucial quality that an MBA can't teach you – vision.
Whether you have creative marketing ideas or are passionate about your products or services, you can put your experience and knowledge to use by honing key skills along your entrepreneurial journey.
Chad Wade learned everything he needed to know to become the figurehead of three successful enterprises through experience. Whether in prison or working for a clothing company, he met people who changed his life for the better and helped him define where he wanted to take his business.
Free on Kindle.