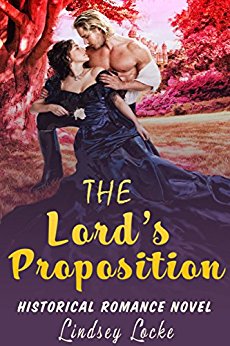 Being of illegitimate birth, Lillian knows that her life is destined for miserable poverty and tremendous hardship.
But a number of years later when her wealthy uncle returns from a seafaring voyage, he offers to marry Lillian off to better her family standing. This leaves Lillian both excited, yet dejected. She cannot imagine giving herself away to someone who would only wed her for her uncle's wealth.
And as fate would have it, when a young and handsome Lord named Grayson Hughes hears of Lillian's plight… he puts forth a proposition to spare both of themselves. What begins as a ruse to ward off greedy suitors takes a passionate turn – and Lillian finds herself falling in love with a man only pretending to be her lover.
Will the mysterious Lord Grayson Hughes return her true feelings? Or will Lillian's heart end up broken, along with her future happiness? $3.99 on Kindle.