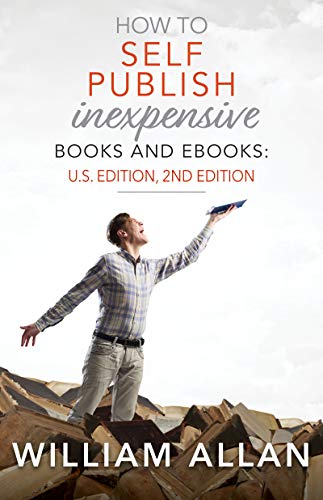 BONUS: This ebook offers a free lengthy downloadable list of ebook promotion websites for discounted and free ebooks. The websites include every genre and range of books. William Allan wants to help you sell your ebooks.
Allan's ebook will tell you:
* Why you need and how to get professional editing, cover design and page layout;
* Where you can publish your manuscript in the United States;
* Where you can get your book published and online distribution for as little as $245;
and
* 25 ways to market your book. $2.99 on Kindle.