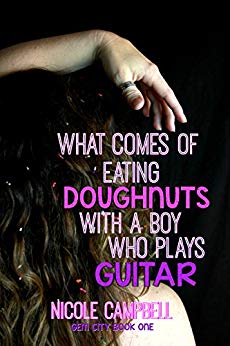 Courtney Ross has lived her whole life doing everything by the book. She's a top student, the captain of the cheer squad at Scottsdale High School, and a nervous wreck most of the time.
For summer vacation before senior year, she finally has her chance to relax: spending it with her best friend Vanessa, in her tiny hometown of Gem City, Ohio. Courtney's hoping for a chance to breathe, and maybe even for some of Vanessa's carefree nature to rub off on her.What she doesn't expect is Ethan Fisher. Courtney knows she's in trouble the minute she sees him holding a guitar at her Welcome Back party.
The more she gets to know him, the more she finds her head spinning.What will this mean for the girl who always plays by the rules? Free on Kindle.