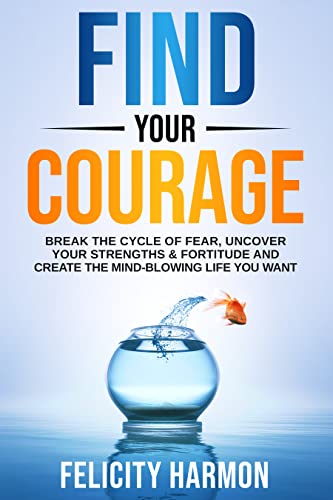 "Find Your Courage" is a transformative book that empowers you to let go of fear and negative self-talk, enabling you to embrace a happier, healthier life. Through relatable stories and insightful guidance, the book explores how life experiences shape our confidence and fears, while offering practical strategies to overcome self-doubt and limiting beliefs.
Discover the key to unlocking your personal power and living authentically, free from self-imposed barriers and doubts, and gain the resilience to weather any storm.
With actionable steps, you'll learn how to transform negative thoughts into willpower, develop healthy habits, and create a supportive environment that nurtures your growth and fulfillment.
"Find Your Courage" provides the tools you need to understand your fears, tap into your inner strength, and finally break free from self-sabotage, allowing you to confidently pursue your goals and embrace the abundant opportunities life has to offer. $0.99 on Kindle.