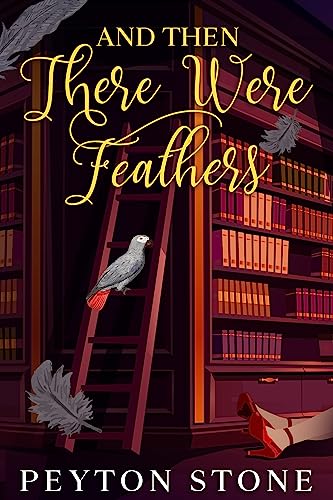 Having inherited her grandmother's library, Luci thought it would be a great escape from corporate life…little did she know that the (now) deadly mystery section is where the bodies show up.
With the help of her surprisingly gifted African Gray Parrot, Simon, she connects the murder to an Agatha Christie book, but as the body count rises, Luci uncovers a sinister plot connected to her.
Even with an arrogant lawyer at her back to sell the library, Luci refuses to give in despite the library falling apart and now a book club member is acting suspiciously around the library's mystery section.
But when a shadowy figure starts targeting the library and those close to Luci, the danger takes on a chillingly personal edge.
What chance does she have of uncovering the killer's identity before it's too late for her and the library; leaving Simon to outlive yet another Mitchell? $0.99 on Kindle.