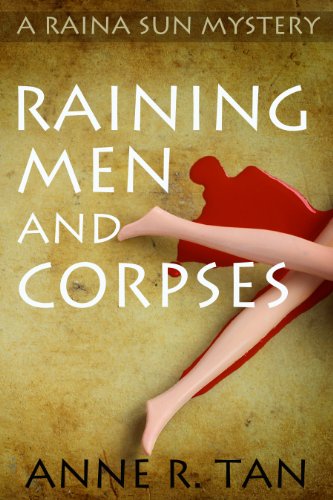 Graduate student Raina Sun is trying to keep her head above water as the bills roll in when her dashing college adviser cons her out of several months of rent. But her quest to get her money back sets into a motion a streak of bad luck.
First, she finds the dead body of an ex-lover and becomes the prime suspect to his murder. The only man she ever loved reappears as the lead detective to the case and wants to reignite their passion (or at least he's sending out smoke signals).
Her life careens out of control as her grandma moves into Raina's postage-stamp-sized apartment, dragging a red suitcase and trouble. Raina summons her sleuthing skills to extract herself before things get dicey. There is no place for an amateur when it comes to murder.
For readers who like cozy mysteries, quirky characters, and a dash of humor. $0.99 on Kindle.