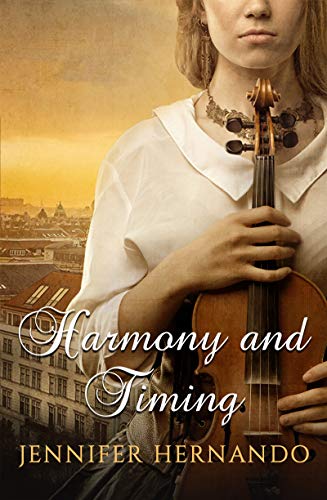 A moving love story that sweeps readers from the modern day to 1942…
The United States government has approved time-travel as a new way to vacation.
The process is highly controlled and tightly monitored to prevent anyone from erasing or modifying the past, but for the world's most wealthy, time travel has become a way of drowning out the boredom of the current day.
So, when professional violinist and recent graduate, Harmony Harrison, receives a ticket to travel as a graduation gift, she's in shock. Elated to visit her hometown in 1942 amidst turmoil and upheaval of WWII that she's obsessed about, Harmony steps through the doors of the Department of Travel and Historic Preservation, and discovers a world hidden away from most of the population.
Her vacation back in time was only supposed to last for two weeks, but when she meets and falls in love with a handsome storekeeper, named Jack O'Dowd, Harmony extends her stay. When Harmony and Jack learn they're pregnant, they'll discover that the consequences for breaking the rules extend to more than just themselves and the people in the past. Their actions could alter time as we know it.
If you enjoy reading historical romance with mystery and a twist, you'll love this journey through time that test the limits of space, time, and love. $1.99 on Kindle.