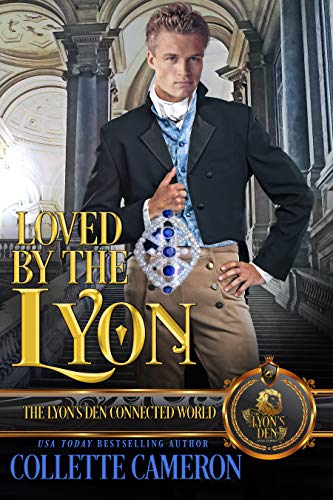 Enter the world of the most notorious gambling den in London, where matches are made…unusually. Welcome to the world of THE LYON'S DEN: The Black Widow of Whitehall Connected World, where the underground of Regency London thrives…and loves.
It's amazing how quickly a marriage of convenience can become so very complicated…
Kingston Barclay cannot inherit the dukedom soon enough. With siblings to support and a nearly bankrupt estate, an opportune marriage is his last hope. But his best-laid plans are upended when he discovers his best friend's lovely sister sneaking around The Lyon's Den. His immediate attraction to her would make her a most inconvenient bride, given his circumstances. Convincing his heart of that, however, is another matter entirely…
The last thing Vanessa Becket needs is another man in her life. Between her conniving stepbrother, a parade of fortune hunters, and the investigator who failed to reclaim her stolen jewels, she's had enough. But when she finds herself in a notorious gaming hell, she discovers something far more valuable than missing gems. A temporary arranged marriage to Kingston could solve all her problems. If she manages to not fall for him in the process, that is…
It was supposed to be a simple arrangement. But given their histories–and the secrets Kingston is keeping–the road to happily ever after will surely be anything but simple. $0.99 on Kindle.