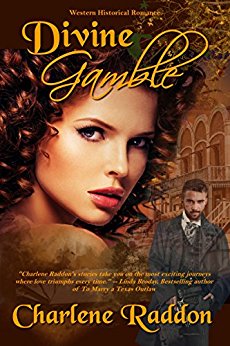 Maisy Macoubrie's poor choice as a girl cost her dearly. Now that mistake is back and wants her dead. Maisy can deal with that. What she can't—won't—wager on is her son's life.
The Preacher, a bounty hunter known for bringing men in alive, finds his own face on a wanted poster—dead or alive—for a crime he didn't commit. He knows who the real killer is, but trying to prove it could be the last thing he ever does.
United in battle against a common enemy, can Maisy and The Preacher find love and solace in each other? Can they win the biggest gamble of their lives? $0.99 on Kindle.