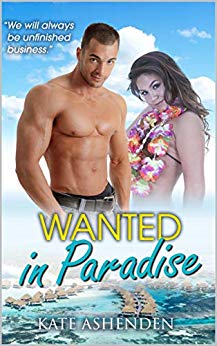 Wanted in Paradise, a hot romantic suspense novel filled with the…
…drama of forbidden love
…tension of alpha rivalry
…glamour of wealthy men
…type of action and adventure that holds your interest!
Set in the beauty of the Maldives.
The perfect location and Romeo Moretti, the famous, talented, and charismatic man that Jasmine has always loved.
Paradise is the place to be passionate and free.
Paradise is the answer to their problems.
However, can all obstacles, no matter what, be overcome by the power of true love?
Will those that love power stand in the way?
Will Jasmine's internal and external conflict make her fight for true love impossible?
It's time to find out if love conquers all. Free on Kindle.