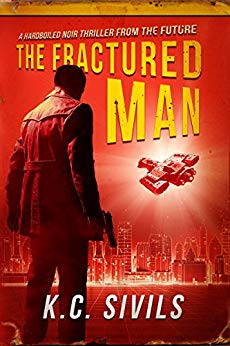 Thomas Sullivan used to be all human. Before things took a turn for the worse that is.
His life unfairly altered by one incident, Sullivan struggles to remain true to himself in a universe where an honest lawman is not appreciated.
Corruption, greed, deceit, and dangerous women still populate the universe 500 years in the future in this take on the classic genre of the hard-boiled detective in a crime noir setting. $0.99 on Kindle.