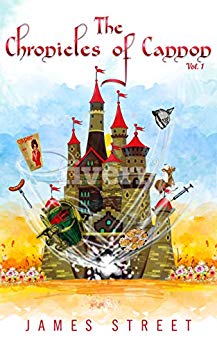 A Shaman, a witch, a shetland pony. An Indian maid, a Mexican gardener, a pot-bellied pig. A German shepherd, a hollowed-out tree, a Nazi grandfather. A soufflé, a sausage, a scone. An alcoholic, gypsy-loving, hamster-warmongering father; an alcoholic, drug-addled, long-suffering mother; a gay yet fiercely homophobic brother; and finally, an absolute terrible slut of a sister.
And a phallic-shaped vegetable garden.
The first memoir from Lord Keith Cannon, second heir to the seat of Cannon Towers and the Title Baron of Ducklington. An important work detailing Lord Keith's unique upbringing in one of the nation's most over-privileged and inanely bizarre aristocratic families.
Enough to make us realize why the elite 1% are always so ludicrously mental. $2.99 on Kindle.