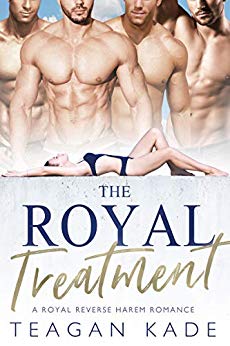 Four princes in a tropical paradise? Yes, please!
I came to this island to help with the royal zoo. I didn't expect to fall for animals of a different kind.
The Heinmarch princes. What does one say? They're like the sun. Look at them too long and you're bound to burn up. And I'm burning in places that haven't seen sunshine in years. But the princes are strictly off limits. I'd be blowing my career and my future if I was caught with any one of them. Spies and green-eyed monsters are everywhere. Still, a girl can dream. Or maybe more. I can't decide which one of them I want. The twins, Luca the sportsman, or Kristian the alpha? Guess I'll just have to try all four. $0.99 on Kindle.