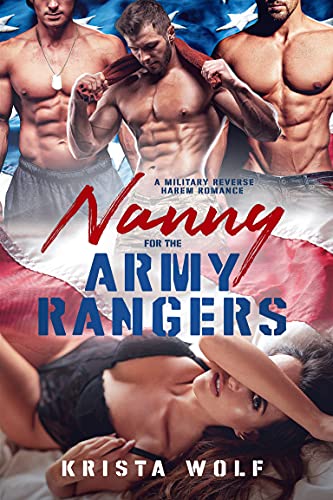 When I saved the little boy from falling off the bleachers at the aquarium, I never imagined it would change my life. But his three Army Ranger dads had other plans for me, and sometimes the best things in life come when you least expect.
I never planned on being a nanny to the most adorable twins on the planet, just like I'd never dreamt of living with three ripped, beautiful soldiers-turned-mercenaries, constantly working out in their Southold mansion to keep their hard bodies in Army Ranger shape.
Yet here I am, alone on Long Island and out of money for med school. So when a chance rescue affords me the opportunity to get back on my feet, I'm more than willing to take on the responsibility… and all the delicious fringe benefits that come with it.
But the men are lonely too, and our attraction is overwhelming. Week by week I'm tempted by three shredded, ridiculously-trained bodies, until lines are crossed and inhibitions are dropped and I find myself in bed with all three of them. Regrets? Absolutely none. Only that I hadn't found this part of my life sooner.
Liam is as physically flawless as he is sweet, while Duncan's bright smile and broad-shouldered humor masks a much darker secret. Julius is the powerful, deadly loner of the group – relieved from command for undertaking a vengeful, near-suicide mission. Together my new lovers form the upper echelon of a rogue mercenary company, operating out of Manhattan. But when an edgy, almost impossible task calls them, one by one, to the far side of the world? It could open the door to all new possibilities… or spell the end of everything we've built together.
NANNY FOR THE ARMY RANGERS is a thrilling stand-alone Military Reverse Harem Romance filled with humor, action, and suspense. HEA guaranteed! $0.99 on Kindle.