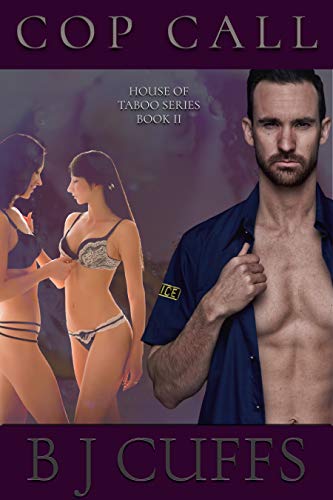 Behind closed doors, amid sultry shadows surrounded by discreet walls, the House of Taboo stands, it's very foundation quaking beneath it.
For those of firm hands and fantastic imaginations, no other manor of mischief could possibly serve to replace the Cuntress.
But the law will damn sure try.
Denial devours the doom.
Wallowing within the House's promise of pleasure, together with Alexa's Angels, the Cuntress and Master must face reality and prepare for a new manner of guest:
Sheriff Beckett leading the way up the House front steps with a dozen of his deputies in tow.
They might have to shut their doors unless they can convince him to turn the other cheek.
A bit of feminine persuasion from three comely young ladies, including Savannah and Olivia, might do the trick.
But more of the House's Taboo Angels will have to bring their seductress ways if disaster is at all to be avoided.
Cuntress Alexa and her Master prepare themselves for the possible demise of their House of lustful secrets, but not without a few Angelic tricks.
What happens when temptation meets the long arm of the law? $0.99 on Kindle.