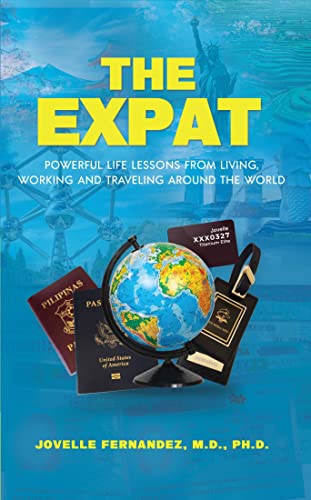 For Jovelle, this is a constant cycle in her life as an expat. This book will reveal the life lessons of an expat who lived and worked in five countries and traveled in fifty of them. Those life lessons came from extraordinary but true experiences.
Whether you are an expat or not, your core values may be challenged, or you may feel alienated.
This is the only book that starts with the story about the Nude Guy and ends with The Foreplay! Filled with humor and insights, Jovelle lets us know how it feels to be a fish out of water and how she managed to overcome it. $1.99 on Kindle.