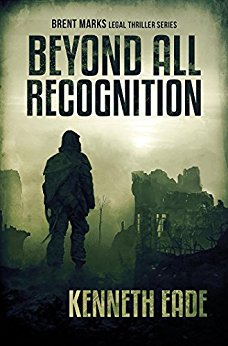 Experience the non-stop action, suspense and mystery and thrills of the latest in the best selling legal thriller series from the legal thriller author critics hail as: "One of the strongest thriller writers on the scene."
This fast-paced, action-packed legal and military thriller introduces us to 26-year-old Captain Ryan Bennington, in command of a company during the Iraq War and fighting a faceless enemy in the global war on terror, where a split-second decision could mean the difference between killing an innocent civilian or losing an entire platoon to a suicide bomber. Ryan survives the war and comes home to conquer PTSD and chronic unemployment, only to be arrested for following the orders of his Commander to kill suspected Al-Qaeda terrorists in a small Iraqi village, who turn out, after the raid, to be civilians.
Lawyer Brent Marks takes on Ryan's defense in his court-martial trial, which will reveal the deepest, darkest secrets of the military-industrial complex. In their search for a scapegoat, have the powers-that-be gone too far this time? $0.99 on Kindle.