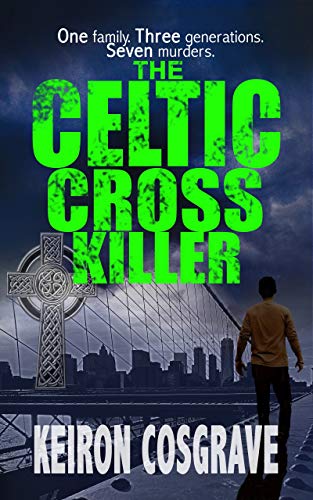 There's a serial killer on the streets of Brooklyn.
The victims' throats are slashed. A Celtic cross is carved deep into their backs.
Is the cross the signature of a psychopath? A recidivist who will strike again? Or is it an isolated attack? Someone knows the killer's identity.
Private Investigator, Antonio Pecarro and his ex-NYPD colleagues race to hunt down a serial killer with a deadly vendetta.
The Celtic Cross Killer is a complex fast-paced historical crime thriller with a twist that will keep the reader guessing until its breath-taking climax. $0.99 on Kindle