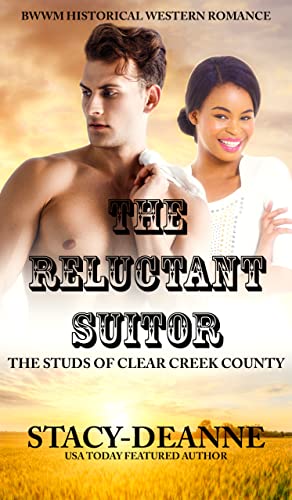 She'd run through the flames of hell and back to fight for the rights of her people. But will he fight for her?
College-educated Billie Jean Wills never could walk away from a fight so when she finds out the blacks at the Locke Farm are working under horrible conditions, she and her cousin Greta Fay take on one of the most powerful families in town to force a change. But the last thing Billie Jean expected was to fall under the strong, sensual spell of the enemy.
Wealthy Fisher Hines finds pride as the supervisor of the Locke Farm, finally gaining the admiration of his high-society parents. He's thrown for a loop when he rescues Billie Jean and becomes obsessed with her from the first time they meet. But after Billie Jean wages war on the Lockes, it threatens everything Fisher's family has worked for.
For a chance at true love with the woman of his dreams, Fisher would give Billie Jean the world, but how far is he willing to go to prove it?
Tropes: interracial, western, love at first sight, wealthy hero, strong-willed heroine, small town, forbidden lovers, age gap, blackmail $0.99 on Kindle.