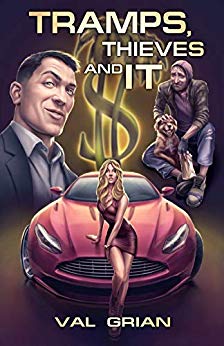 The events take place in the United States. Arrogant smuggler Alan and a shy homeless guy called George are the main characters of the book.
At some point, Lady Luck decided that she had paid too much attention to ungrateful Alan, and completely neglected George for no reason. "It looks like now is the high time to correct this injustice," she thought once. Being very vigorous and determined, Lady Luck put the idea into action immediately. Which meant seismic changes in the lives of both main characters. And one of them didn't like those changes at all…
So what happened to Alan and George? Well, the answer is in the book. As a bonus, you will also find out what happened to Hitler in hell and what the Devil and the English Queen have in common. See price on Kindle.