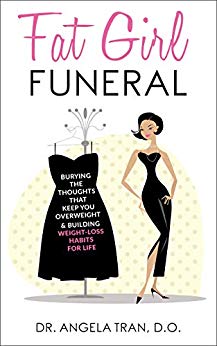 We go from diet to diet to nourish our bodies and control our weight, but we fail to address our minds as a way of setting us up for success.
Losing weight is NOT a diet problem, it's a mindset problem. A problem that can be fixed.
We put so much effort into getting the bodies we desire, but not nearly enough effort into developing the mindset needed to compliment all of the hard work we've put in toward achieving our weight loss goals.
Until we do that, we'll continue to be reactive to our weight instead of being proactive for our health.
It's time to have a funeral for your toxic mindset so that you can say GOODBYE to your inner fat girl once and for all. $0.99 on Kindle.