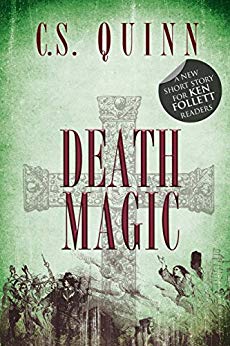 London 1663. A murdered girl. An attic full of charms…
Charlie Tuesday has a new case. A maid-servant has been brutally murdered, leaving an array of strange protectorates in her attic room. Stolen from her body was a silver thimble which no-one can explain how she came to have.
Was the dead girl warding off something more sinister than bad luck? As London's best thief-taker begins tracking the killer, nothing is what it seems.
This is a short read from the bestselling Thief Taker series. It can be read standalone or as an early case from the series. Free on Kindle.