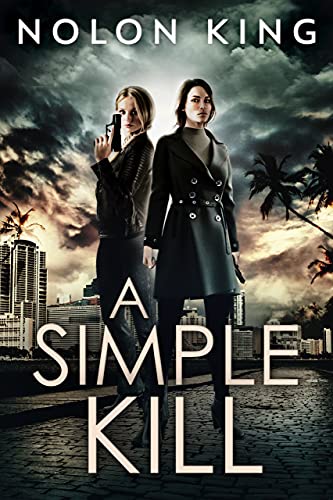 Emily Wyatt wants to save the world.
Or at least take some seriously bad guys down. But with a chip on her shoulder and betrayal in her past, she might be her own worst enemy.
Fresh from military life, she's haunted by the loss of her hero father who she looked up to all her life, and is still sore from the treachery of her mentor who stabbed her in the back when she first joined the FBI.
Now Emily must put it all on the line to go undercover as an assassin to infiltrate The Outfit, a notorious international crime syndicate that has eluded law enforcement around the world.
But in this game, her targets are as likely to be law enforcement as rival criminals. Does Emily have what it takes to work her way up into the innermost circle and reveal who the big bosses are? Or will her conscience betray her too?
A Simple Kill is a stand-alone novel by best-selling thriller author Nolon King.
Nolon loves exploring big questions and moral quandaries. How far would you go to cover up an honest mistake? Would you destroy your career to protect your family? How much of your soul would you sacrifice to exact revenge? Free on Kindle.