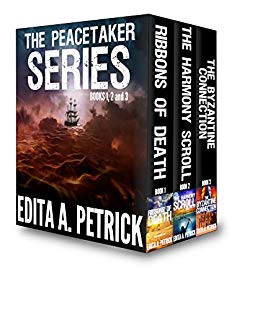 Myth…or more? Either way, the adventure spells danger for everyone involved.
It's hard to pin down the source of inexplicable riots sweeping across the country, that erupt in the most innocuous places…for no apparent reason at all. It's murderous madness at its worst but the cause is not viral. It's not ecological, nor ideological and not even political. But there is a real possibility that it's mythological though no one in his right mind would dare as much as to whisper it.
Stella and Carter follow the Peacetaker's bloody trail from sleepy town in Montana to England, France and Spain. $0.99 on Kindle.