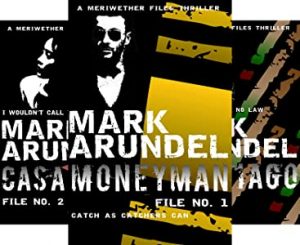 Bartholomew W. W. Meriwether is determined to be the chief of Ennead, the nine-person alliance at the centre of British Intelligence. But how to achieve his aim, and is there anything he won't do and no risk he won't take to make it happen?
Employing all his knowledge and significant power, the spymaster goes about his task with ruthless determination. Every file is a masterclass in deception, ingenuity, and the selfish pursuit of treasure.
Each unmissable read in the series brims with intrigue, action, and suspense. And together, they create gripping, addictive entertainment.
Don't miss them.
Free to $2.99 on Kindle.