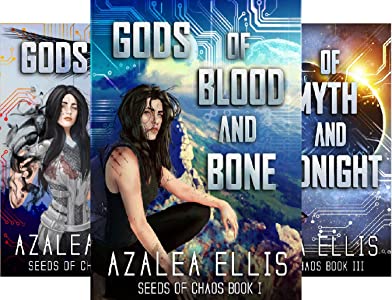 Injecting the blood of an alien god will give you amazing powers…
If you live.
Implanted with a bomb in my brain, a GPS tracker, and my first level, they sent me to fight for the favor of the gods. They didn't care if half of us died along the way, if those who lived grew powerful enough to protect Earth from annihilation.
We fought on a vicious alien planet, surrounded by monsters, magic, and the constant threat of death, and something inside me snapped. For the right to control my own destiny, I would do anything. But power always has its price.
My name is Eve Redding, and I am the new god. Free to $2.99 on Kindle.