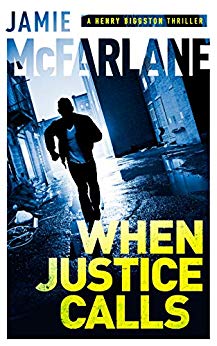 You can take the Ranger out of the Army, but you can't take the military out of the man. When innocent lives are in danger, justice will be served.
Army Ranger Henry "Biggs" Biggston just can't seem to fit in. The recently discharged vet desperately wants to put his specialized skills to good use. And when a security gig reveals a stray CCTV clip of shocking sex-trafficking footage, Biggs' desire to nail the bad guys kicks into action.
Teaming up with a no-nonsense school friend turned cop, the burly ex-Ranger discovers he's up against a seriously organized crime syndicate. It doesn't take long for the mobsters to put a price on his head, and the first life Biggs will have to save is his own. Can the ranger save the innocent girls from sexual slavery or will a murderous cartel cut his retirement short? $0.99 on Kindle.