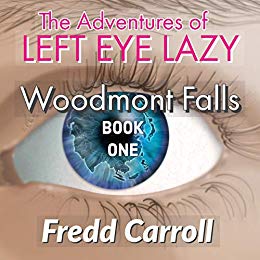 F. Ryan Ezra DE Dominicus is my name. I don't love it, I don't hate it. Most people call me Phooey based solely on a phrase I used in the 2nd grade. In my closest circle – I am Left Eye. It is reserved for my friends and family and based off having a lazy left eye. It's a muscle weakness, nothing major and nothing that affects my everyday life. If you call me Left Eye – I call you a friend. It's that simple.
Meet my friends – Lucy Lavender, Chance Romance, Riley Repeat, Levi Smart pants & Noah Know-it-all. They are my life. These are our adventures.
It's Summer Vacation – Middle School's next and we are growing every day.
Sometimes life is difficult, but we are not alone. Together, we always make it through. $0.99 on Kindle.