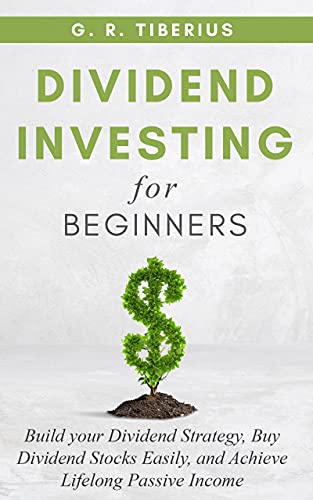 Discover how you can get paid regularly — without doing any work
Looking for a way to invest in stocks without having to keep monitoring the markets?
Want to enjoy cold, hard cash from your stocks without ever having to sell them?
Dividend investing gives you the best of both worlds.
You get a regular source of income in the form of dividends, while still benefiting from increases in stock prices.
When you buy dividend stocks, you get to enjoy the fruits of your investment right away, instead of waiting until you sell.
Plus, you won't have to worry about the daily ups and downs of the stock market because, in general, your dividends won't likely be affected by them.
The result? Having a dividend stock portfolio won't take up much of your time, leaving you free to do more important things.
The key to successfully investing in dividend stocks lies in what you invest in, and how you set up your portfolio.
That means choosing the best retirement dividend stocks, having a solid dividend retirement strategy and understanding how dividend income tax rates affect you.
How you start will affect not only how much you earn, but also how much time you need to spend on your investments.
To make sure you start off on the right foot, you'll need the right information to help you plan out your next moves. This dividend investing playbook will show you an easy way for dividend investing.
In Dividend Investing for Beginners, you will discover:
A comprehensive guide to how to start dividend stock investing — from choosing what to invest in, to what to watch out for
How to pick the good dividend stocks worth investing in
The 11 biggest mistakes when investing in dividend stocks — and how to make sure you're not making them
Why high dividends don't automatically mean a good investment
The #1 move that will increase your investment and multiply your returns without any effort on your part
How you can start investing in dividend stocks for less than $100
How to immediately diversify your portfolio with just one single transaction
The safest types of dividend stocks to start your portfolio with
The no-brainer investing method that you can easily follow — regardless of market conditions
The inherent risks that come with dividend investing, and how you can protect your portfolio from them
Bonus sections: Tips to help you live off your dividend income comfortably through retirement, plus additional investments to boost your portfolio
And much more.
Even if you only have a small amount to invest, if you consistently add to your investment, this amount can grow significantly over time.
You don't need to become a financial expert to be successful in dividend investing. You just need to know enough to make the right decisions at the right time.
If you want to start preparing for an abundant and worry-free retirement, then scroll up and click the "Add to Cart" button right now. $1.99 on Kindle.