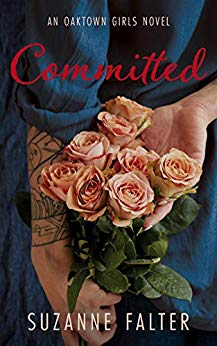 Is it wise to propose marriage to your undocumented girlfriend if she just moved in…and she's already thinking of moving out?
That's the question on auto mechanic Lizzy's mind as she wrestles with what to do in Book Two of the Oaktown Girls series. Commitment is definitely in the air for this tightly knit circle of Oakland lesbians.
Tenika can't stand the idea of marrying anyone – but her partner Delilah, a tattoo artist, has her heart set on it. But then, when Delilah develops a strange, disabling tremor, Tenika's forced to rethink everything she once held as true.
Meanwhile, Frankie, a newcomer who happens to be an undercover cop, can't find a date to save her life. That is until she happens to meet the ravishing charmer Tasha at Tenika and Lizzy's garage.
Will Frankie's PTSD undermine her ability to open up and find her love? And will it be Tasha or the sweet, open-hearted Sally who seems to know a little too much about her?
And why won't either of them tell Frankie what they do for a living? $4.99 on Kindle.